Composite Worktop Repairs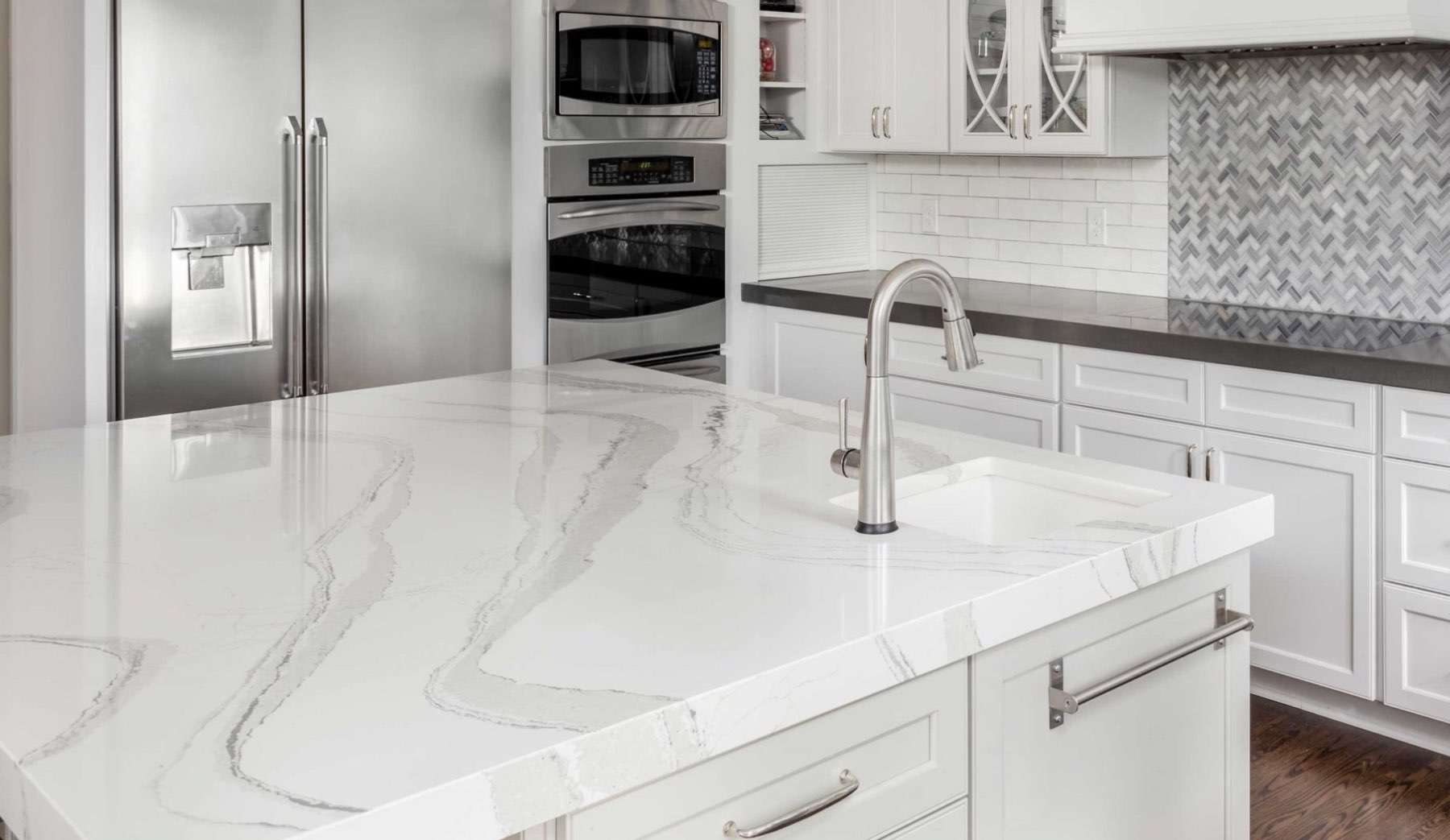 Composite (Quartz) Worktop Restoration
Composite worktops have revolutionised the world of interior design, providing a harmonious balance between durability and aesthetic allure. Crafted by blending natural stone particles with resins, these worktops are celebrated for their resistance to stains, scratches, and a host of other common issues. Yet, even these robust surfaces can encounter wear and accidental damage. When that happens, expert repair becomes imperative to retain their flawless finish.
Challenges Encountered with Composite Worktops
Stains and Discolouration: Despite their resistance, certain chemicals or foods can sometimes leave persistent stains on these surfaces.
Scratches and Dents: Accidental cuts, heavy impacts, or daily use might lead to superficial scratches or dents on the worktop.
Chipping: The edges or corners, if subjected to hard knocks, can chip, compromising the worktop's seamless look.
Magicman's Expertise in Composite (Quartz) Worktop Repairs
Acknowledging the refined aesthetics and technical composition of composite worktops, Magicman's repair methodologies are rooted in precision, advanced technology, and unmatched expertise. We are dedicated to restoring your composite surface to its pristine state, ensuring it remains a centrepiece in your space.
Our Rigorous Repair Procedure
Detailed Evaluation: Each repair commences with a thorough inspection, determining the precise nature and depth of the damage.
Specialised Repair: Leveraging customised fillers and advanced techniques, our experts proficiently address every dent, scratch, or stain, restoring the worktop's original sheen and texture.
Perfect Finishing Touch: After the repair, emphasis is placed on colour and texture matching, guaranteeing the treated area merges impeccably with the surrounding surface.
Why Opt for Magicman in Composite Worktop Repairs
Legacy of Precision: With 30 illustrious years in the industry, Magicman's expertise in composite worktop repairs is unrivalled.
Cutting-Edge Techniques: Our repair methodologies, always in sync with the latest advancements, ensure your composite worktop is restored to its original glory.
Nationwide Network: Ensuring accessibility and prompt service, Magicman's footprint spans across the UK.
Composite worktops, blending modern technology with natural beauty, deserve restorative expertise that resonates with their premium status. With Magicman, every imperfection is expertly transformed, reaffirming the worktop's impeccable aesthetics. Contemplating a repair for your composite worktop? Engage with our composite restoration experts or Acquire a comprehensive, no-obligation estimate now.
Get AN estimate now